Receive the free e-book:
Top 12 Lifestyle Tips to Support A Healthy Immune System
(SOME MIGHT SURPRISE YOU!)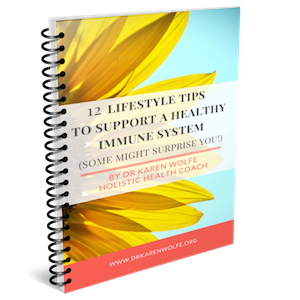 Using diet and lifestyle modification, you can support your immune system and create a strong, resilient internal environment. If you care about your health, you'll want to nurture this important protection system.
Supporting your immune system and keeping the fire stoked is a big step towards optimal health. Taking the key steps to protect and promote your immune system is as important as it gets when it comes to your health and longevity.