Specials available for a limited time, from January 3–17, or while supplies last.
Detox Pack Special with Free Digestive Enzyme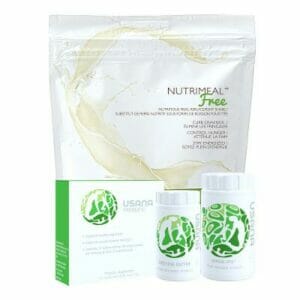 New Year, New Healthy Gut!
Rebalance your health by adding these detoxifying, immune- and digestion-supporting products to your daily routine. Boost your natural protective processes as you bring your body into balance.
Receive a Free USANA® Digestive Enzyme with purchase of Detox Pack!
What's included?
Feed your appetite for health with our Detox Pack and receive a free USANA® Digestive Enzyme with purchase, available January 3–17, 2020.
Your Detox Pack includes:
Hepasil DTX™––a highly effective blend of nutrients that actively support the body's natural protective processes.

USANA® Probiotic— stick packs containing a blend of probiotic bacteria to support healthy digestion.

Nutrimeal™ Free—a satisfying, nutritionally balanced meal-replacement shake made without added soy, dairy, eggs, or gluten.

BONUS with purchase of Detox Pack: Free USANA® Digestive Enzyme—supplies enzymes to support normal digestion and optimal macronutrient absorption.
Special Price: $96.85 (Retail: $106.54)