Get the E-Newsletter!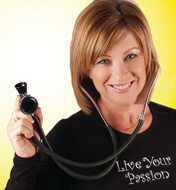 Want to stay connected with the latest health and wellness topics and soulful business practices?
Click here to sign-up
and I'll send you my tools, tips and strategies. Plus it's free! – To our good health!

Watch Dr. Karen TV
Read Dr. Karen's Other Topics:
Coaching You to Health
Have you ever received good advice that you were unable to follow? Has your doctor ever recommended a lifestyle change that you found to be unsustainable? Have you ever wanted something in your life, but found you couldn't achieve it alone?
Learn more about my Health Coaching Program.